6 NIGERIAN SONGS THAT ADDRESS CORRUPT LEADERS.

Nigeria celebrated 60 years of independence and there were mixed feelings about it. While some artistes were unfazed by the ills plaguing the country and spread positivity with their music, there are some artistes that have reminded Nigerians of the harsh reality they live in. Their songs speak of all the things wrong with the country.
"Songs For Corrupt Nigerian Leaders"… From poverty, corruption, lack of basic social amenities, poor education, insecurity, Nigerians feel there is nothing to celebrate. This article seeks to highlight 6 songs that addresses the high rate of corruption in the land.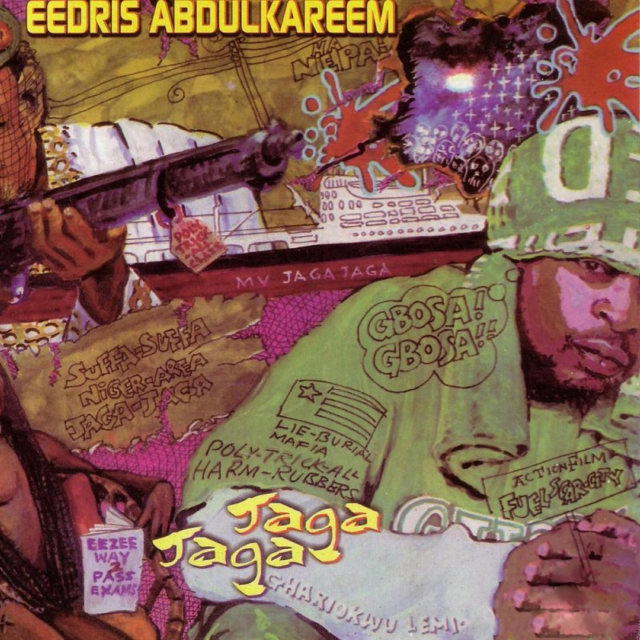 Songs For Corrupt Nigerian Leaders 
Fela – "Authority Stealing"
From the godfather of Afrobeats himself, Fela compares the crimes of an armed robber to a person in power stealing. The armed robber would be lynched or thrown in jail for stealing a petty amount, meanwhile, the man in authority would get away with it. Or even be praised. "Authority people them go dey steal, Public contribute plenty money, Na authority people dey steal."
He also listed out the crimes of those in power "Misappropriation, Maladministration, Nepotism, Mitigation, Make I remember another one wey them dey use, Defraudment, Forgerylization,, Embezzlement, Vilification, Mismanagement, Public inquiry"
Eedris Abdulkareem – "Jaga Jaga"
It seems Eedris saw the future when he wrote this song. "Jaga Jaga" was released during the administration of ex-president, Olusegun Obasanjo, a time when corruption was gradually gaining momentum. 'Jaga Jaga' which is a popular slang used to describe something in a state of chaos or disarray was attributed to the situation of the country at that moment. "Nigeria jagajaga, Everything scatter scatter, Poor, man dey suffer suffer, Gbosa, gbosa, gun shot inna di air, Armed robber came to your house, Eno thief money, eno rape your wife
Went straight up to your bedside"
This song was so powerful and controversial that it put him at loggerheads with then Olusegun Obasanjo and it was eventually banned off radio waves by reason of its supposedly non-gratifying lyrics as they were subject on the nation's goings-on. 18 years later, it still describes Nigeria's situation because Nigeria is still Jaga Jaga.
African China – "Mr President"
"Mr President" is one of African China's most notable tracks till date. The socially conscious song emphasizes on the struggles of Nigerians on a daily basis. "Food e no dey, Brother eh water no dey, And our country no good o, Everyday for thief, One day for owner e, Poor man, wey thief maggi, Omo, dem go show ehm face for crime fighter"
China also calls on all Nigerian politicians from the President himself to a senator to lead the nation well.  "Rich man go dey halla pe ah (modupe) Poor man go dey shout (Amolawe), Make una lead us well, No let this nation to fall inside well, Mr. President (lead us well), If you be governor (Govern us well) If you be senator (Senate am well) If you be police (police well well) Oya lead us well"
Tekno – "Rara"
In the same fashion, Tekno addressed the issues plaguing modern day Nigeria.  The singer seeks to encourage Nigerians to try to stay positive amongst the suffering and corruption. He begins the track talking about a major issue in Nigeria- Electricity. Tekno sings "NEPA no bring light oh, 'NEPA no bring light ooh, aah, Generator wan tear my ear,Generator wan tear my ear ooh-oh-oh"
He doesn't leave out the corrupt politicians who steal public funds and load it offshore accounts because they can not be investigated or traced. "Them packi our money oh, Take it to other nation (oh no-no), Investi for your country oh, make it a better place, Spendi money for your country oh, make it a better place".
Falz – "Talk"
Falz released this direct jab at Nigerian politicians just before the 2019 elections. It was aimed at reminding Nigerians about the dirty and shady schemes of the politicians. "Talk" addresses Nigeria's ills in detailed and witty lyrics.  At the start of the song, Falz speaks on the controversy of religious pundits attacking him over his use of the hijab to reflect the condition of the Chibok girls captured by Boko Haram. He warns against electoral violence in the next line "election don dey come dem go need your support".
He also throws shade to the politicians who like to fly out of the country to treat themselves and for other reasons that remain undisclosed. ""4 year tenure, 3 year holiday". In summary, Falz urged the youths to speak up for what they truly want.
Falz – 'This Is Nigeria"
Another brilliant masterpiece from Falz which addresses the country's worst problems one reference at a time. The track is his take on Childish Gambino's groundbreaking "This is America" video. According to Falz, the song "addresses numerous political and social ills", and is an attempt "to spark a reaction in the positive direction".
The captivating visuals  highlights played out the everyday struggles of Nigerians from political corruption, Police brutality/violence, to extreme religious practice, and terrorism. It even captured the snake that swallowed 36 million Naira which is yet another example of the absurdity of Nigeria's daily corruption.
Thanks for visiting our website we really appreciate
we are looking forward to seeing you again.
for promotion and advert call or whatsapp +2348115888758
don't forget to drop a comment about our website.